Welcome To The Organic Beauty Community!
Learn How To Make Your Own Natural Body Butter, Face Creams, Lip Balms, Scrubs, Shampoo or NO Pooh and Much More! 
Where to Buy Organic Wholesale Ingredients For DIY Beauty Products
To get your started on your journey to a healthier lifestyle and to create your own body care products, you will need to get organic wholesale ingredients for DIY beauty products such as body butters, carrier oils and beeswax.
Eve's New Organic Beauty Recipes
Get Inspired By Weekly Organic Beauty Recipes – DIY Homemade beauty products such as Body Butters & Creams, Lip Balms, Face Cleaners, Shampoos, Cosmetics, Scrubs you can make right In your kitchen…
I've been using this homemade anti aging cream with Uccuba butter,argan oil, shea butter and camelia seed oil for two months now and have noticed a difference in the appearance of my skin. Get the recipe!
I love to use this bentonite clay mask recipe for acne as a spot treatment to reduce redness and skin irritation.
Using henna as a hair dye is an effective alternative to commercial hair products, especially when it comes to covering gray hair!
Do you wonder how to make calendula oil at home? There are two methods for making homemade infused calendula oil.
Learn how to make this homemade lipstick like a pro…Packaging like this high-grade lipstick tube and a few tools can sometimes make a world of difference!
Popular Organic Beauty Recipes
Here are my most popular organic beauty recipes, I hope you enjoy them as much as I did while creating these homemade beauty products, they are easy natural homemade organic beauty recipes using natural ingredients you can do right in your kitchen!
Learn how to make lotion with shea butter with only 2 ingredients and in just 5 minutes. Its as easy as it can get!
If you are looking for an easy coconut oil body butter recipe like body shop but without the chemicals, you have come to the right place!
Honey is antibacterial, anti-fungal, and antiseptic which helps moisturize chapped lips and promotes healing. Don't forget beeswax as it is the essential lip balm ingredient for this recipe.
Attention to all tea addicts! Did you know that the benefits of matcha on skin are plenty? Yes! This matcha sugar scrub recipe does wonders for your skin!
An ayurvedic face mask recipe for acne which will work wonders to restore skin balance, heal pimples and remove blackheads.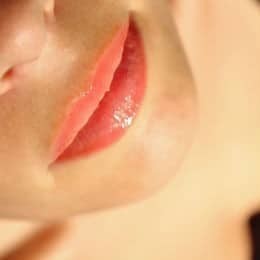 This pale pink lip gloss is shiny and hydrating. You will love the lemony taste of the cranberry, citrus-y like!
This coffee body scrub will leave yours skin smooth and well hydrated. Plus it can reduce the appearance of cellulite!
Have you heard about Aquafaba? It is a revolutionary ingredient that you used to throw away…that is until now!
Carrot oil is high in Vitamin A and E, beta carotene and also contains carotenoid which provides a natural protection against the effect of UV radiation…
This shea butter lotion recipe is quite sinful and great for the change of season and to protect your face from cold, dry weather.
Sugar scrubs are a great way to exfoliate, get rid of dead cells as well as rejuvenate your skin. Check out the top 10 sugar scrub recipes!
This bentonite clay mask is a gentle exfoliator and perfect for balancing oily, dry and sensitive skins.
I created this Himalayan Pink Salt DIY Foot Scrub & Soak Recipe to remove all those nasty dead and hard skins and have baby smooth feet… This is also a great detox DIY foot scrub!
3 ingredients lip gloss recipe that will make your lips luscious, healthy and glossy!
Did you know that a little goat milk on your skin will make it smooth like silk? Goat's milk contains natural emollients, vitamins and triglycerides…
This body scrub recipe or body polish is exfoliating and will eat the dead skin cells away leaving your skin smooth and glowing.
Shredded coconut and coarse sea salt will help exfoliate and are natural antiseptics. Coconut milk is hydrating and well who does not love the smell?!
I finally have gone NO POO! Soapwort has an ancient reputation for treating skin conditions such as psoriasis, eczema, and acne…
This homemade lotion bar is super silky and buttery; it creates a light, smooth and luxurious massage on the skin.
I've chosen 3 of my favourite light carrier oils in this body oil recipe: jojoba oil, camellia seed oil and safflower oil. Get the recipe!
Lavender Soaps are very calming and aromatic and I am going to teach you how to make lavender soap 3 ways.
If you are looking for a simple and natural way of taking care of your face while preventing the appearance of fine lines, you should make this easy DIY face serum recipe.
Mango butter  is a powerful and natural ingredient in this body butter recipe and perfect for dry or sunburned skins
Top 5 DIY Beauty Books
DIY beauty books can be a great source of both information and inspiration. When I started on my journey to making my own beauty products, I struggled to find good recipes online.
Never Miss A Recipe
Get weekly recipes right in your inbox, Learn how to make organic body butter, lip balm, face cleanser right in your kitchen!