Welcome To The Organic Beauty Revolution!
Learn How To Make Your Own Natural Body Butter, Face Creams, Lip Balms, Scrubs, Shampoo or NO Pooh and Much More! 
---
Eve's New Recipes
Get Inspired By Weekly Organic Beauty Recipes – DIY Homemade Body Butters & Creams, Lip Balms, Face Cleaners, Shampoos, Scrubs right In Your Kitchen…
This shea butter lotion recipe is quite sinful and great for the change of season and to protect your face from cold, dry weather.
Did you know that a little goat milk on your skin will make it smooth like silk? Goat's milk contains natural emollients, vitamins and triglycerides…
---
Hot Topics
Here are the most popular organic beauty recipes, I hope you enjoy them as much as I did while creating them, they are easy natural home-made beauty recipes you can do right in your kitchen!
This body scrub recipe or body polish is exfoliating and will eat the dead skin cells away leaving your skin smooth and glowing.
I finally have gone NO POO! Soapwort has an ancient reputation for treating skin conditions such as psoriasis, eczema, and acne…
Shredded coconut and coarse sea salt will help exfoliate and are natural antiseptics. Coconut milk is hydrating and well who does not love the smell?!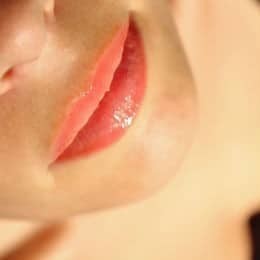 This pale pink lip gloss is shiny and hydrating. You will love the lemony taste of the cranberry, citrus-y like!
Carrot oil is high in Vitamin A and E, beta carotene and also contains carotenoid which provides a natural protection against the effect of UV radiation…
Never Miss A Recipe
Get weekly recipes right in your inbox, Learn how to make organic body butter, lip balm, face cleanser right in your kitchen!
Hook Me Up Now!