Homemade Lip Balm Recipes
Learn How To Make Your Own Lip Balm Recipes Right In Your Kitchen…You will need raw and organic ingredients like beeswax, shea butter, cocoa butter and lip balm containers to make homemade lip balm recipes. Here are my favourites recipes below, most of them only takes 10 minutes!
Honey is antibacterial, anti-fungal, and antiseptic which helps moisturise chapped lips and promotes healing.
3 ingredients lip gloss recipe that will make your lips luscious, healthy and glossy!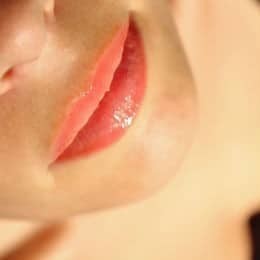 This pale pink lip gloss recipe is shiny and hydrating. You will love the lemony taste of the cranberry, citrusy like!
For all the coco nuts out there, i've created this easy coconut lip balm diy Step By Step you can create right in your kitchen! 
Shea Butter is naturally rich in Vitamins A, E, and F, as well as a number of other vitamins and minerals.

A red lipstick recipe for all those days where you want to feel more sexy and bold!
This recipe below contains castor oil that will make your lips shinny!  The honey helps healing, Shea and mango butter which are great emollients will make your lips smooth like silk.

Cinnamon and sweet orange are very comforting making this cinnamon lip balm recipe perfect for the winter and Christmas season!
Did you know YOU can make organic lip balm with beeswax in 5 minutes right in your kitchen? Check Out the video!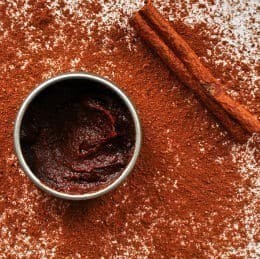 It so good, you could eat it. No, seriously what follows is an edible lip scrub recipe…does it get any better than this?!
Homemade Lip Balm Recipes
On this page you will find several natural and homemade lip balm recipes. Learn how to make your own lip gloss, lip balm with beeswax or if you are vegan candelilla wax or Carnauba wax..
Making lip balm is very simple and fun! You will never want to go back to the commercial lip balms once you have made your own lip balm at home. It's cost efficient, easy to make and makes a great gift!
Plus those homemade lip balm recipes do not spoil easily as it contains no water so you can keep it for a year easy! Did you know that commercial lip balms and lipstick contains a tons of harmful chemicals?
To name a few: parabens, oxybenzon, fragrance, Octinoxate, BHT, glyceryl…Some Studies shows that those chemicals causes allergies, irritations, hormone disruptions and cancer.  
I hope you will enjoy those fun and easy DIY  homemade lip balm recipes you can do right in your kitchen!
Never Miss A Recipe
Get weekly recipes right in your inbox, Learn how to make organic body butter, lip balm, face cleanser right in your kitchen!
Hook Me Up Now!